The Chronicle of the Sacred Heart of Jesus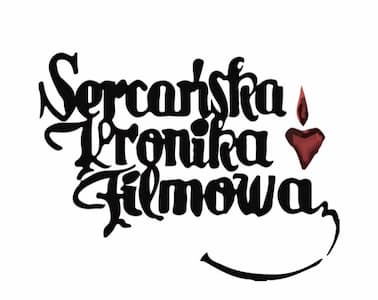 In the collection of the Priests of the Sacred Heart of the Jesus
on the JP2online portal you will find footage by Fr. Adam Włoch, the Priest of the Sacred Heart of the Jesus, featuring events from the life of the Church and the Congregation with the participation of Cardinal Karol Wojtyła:
a) an official celebration of the Millennium of Baptism of Poland on Jasna Góra (3 May 1966) and in Gniezno (14 April 1966)
b) the St. Stanislaus BM ceremony in Cracow (8 May 1966) - the procession from Wawel to Skałka;
c) the coronation ceremony of the Icon in the Sanctuary of Our Lady of Rychwałd (18 July 1965);
d) Jubilee Mass conducted by Cardinal Karol Wojtyla on the 50th anniversary of the settlement of the Priests of the Sacred Heart of the Jesus in Poland, Krakow-Płaszów (4 June 1978);
e) a farewell visit of twelve Sacred Heart of Jesus missionaries to Cardinal Karol Wojtyla at the Bishop's Palace in Cracow (September 2, 1967) and sending them on missions by the Cardinal.
The recordings were shot on 16 mm film as part of the Sercańska Kronika Filmowa, which operated between 1960-1978. Thanks to the cooperation with the Centre for Thoughts of John Paul II and the John Paul II Institute for Intercultural Dialogue in Krakow, the recordings were digitalized and developed.
COPYRIGHTS:
The Congregation of the Priests of the Sacred Heart of the Jesus - The Polish Province is the owner of the copyright and related rights to the film materials presented here.
You can download video files from JP2online and use them in non-commercial educational, research and popularization projects in Poland and abroad, provided that you keep it in its original form (without creating derivative works).
Each time you must provide information on the origin of the video used: "The film material comes from the archives of the Priests of the Sacred Heart of Jesus (Priests of the Heart)".
If you want to use the film material for commercial purposes or need a broader license, please contact the owner:
Congregation of the Priests of the Sacred Heart of Jesus (Priests of the Heart), Polish Province, 46 Łowicka Street, 02-531 Warsaw, tel. 22 849 43 51, 22 849 43 52; e-mail:
[email protected]
Search in collections:
The Chronicle of the Sacred Heart of Jesus